About FwC
Most homeless people lack decent footwear and regular foot care. To make matters worse, they tend to walk everywhere in all kinds of weather. In Hartford, CT, Footwear with Care (FwC) is changing this dynamic. Read more →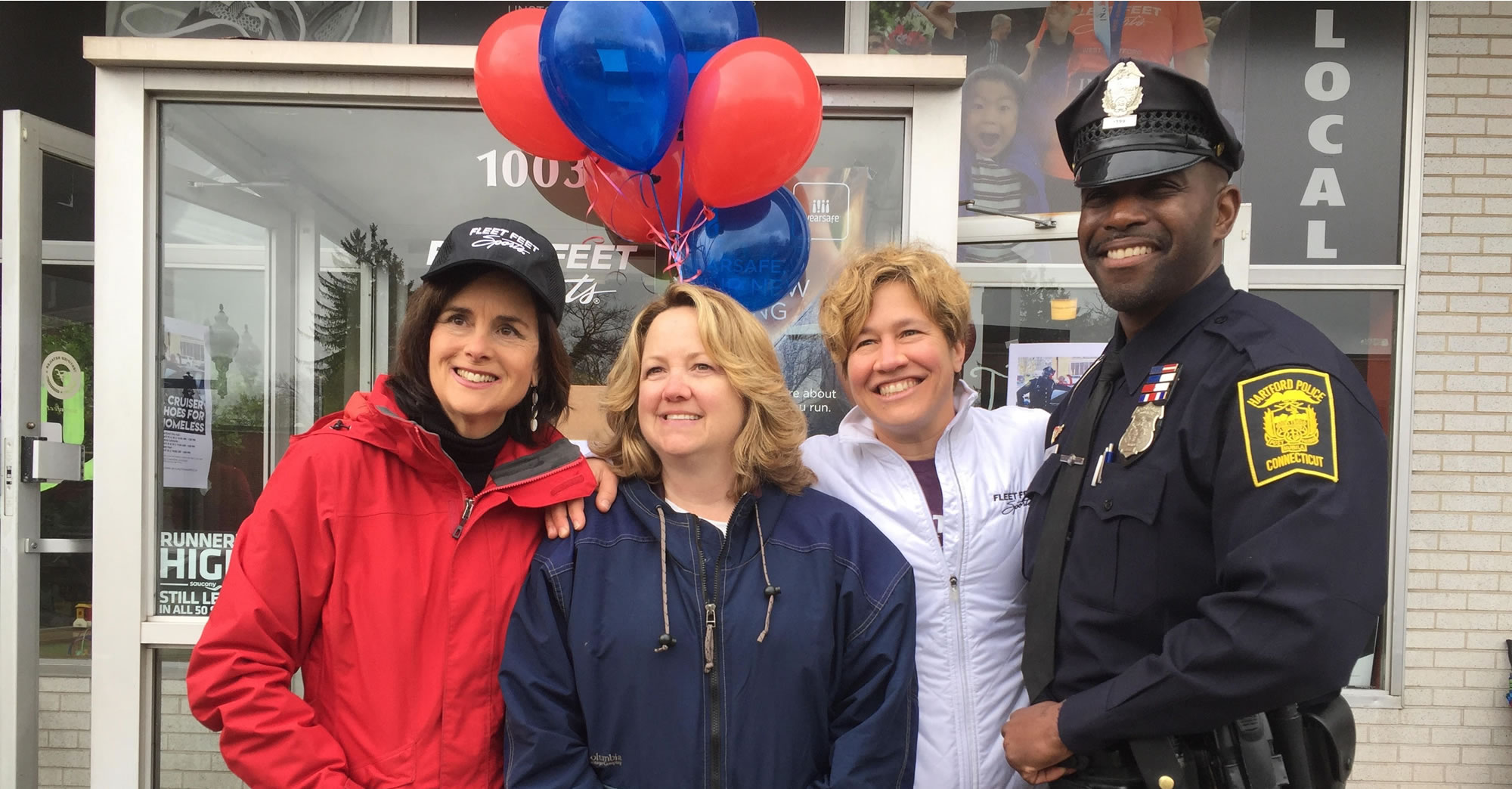 Latest Updates
Summer 2022 Update–Given the Pandemic, we have cancelled our large-scale shoe and boot events for the time being. At these events, we typically help several hundred of our homeless friends at once. But our friends have still needed decent footwear and other essential items. So we have been helping on the streets with Officer Jim Barrett, delivering decent footwear, ponchos, sleeping bags, toiletries, food and — most of all — some hope!
We also have partnered with area shelters and other nonprofit agencies that serve our homeless clients.
We help at least a thousand people each year.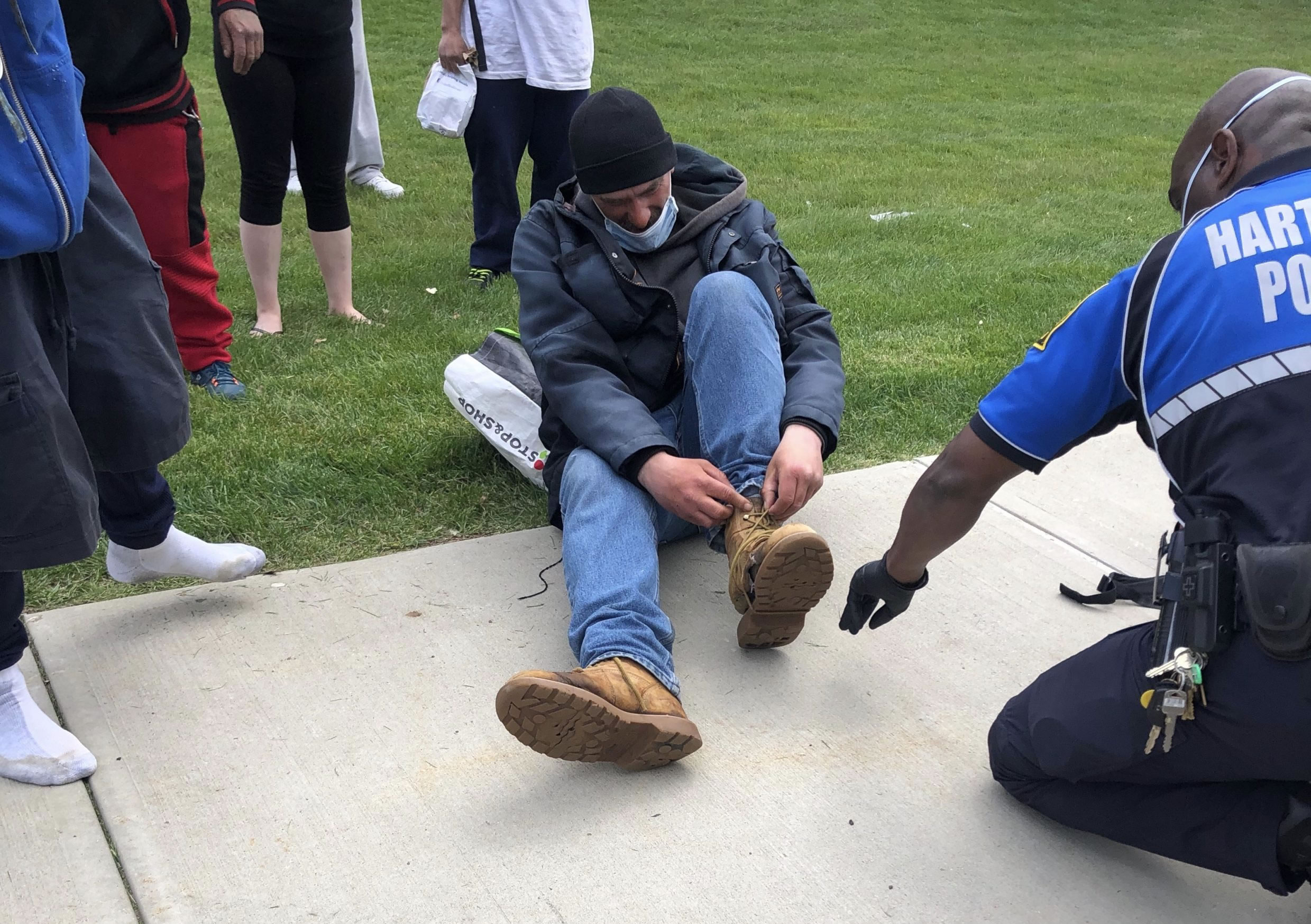 How You Can Help
We're always happy to receive donations, and we always welcome volunteers. Read more →